Written by: Anna Batki, Product Marketer
We're constantly rolling out updates and new features for the Transcend Design Generator (TDG). See what we've been up to in January!
TDG now allows planning for low flow facilities
Any user of TDG can automatically generate designs for small format wastewater treatment facilities of flows as low as 100 m3 per day (22,000 gal per day). TDG has been used for almost a decade to generate 12,000+ wastewater facility designs, but until now has not been used to generate treatment facility designs for small plants below 400 m3/d . These plants are common in suburban and rural areas.
'Preferred build zones' gives users more control over site arrangements
Previously, you could use our site marking tool to draw no build zones to avoid new assets in those areas. Now, you can use our marking tool to specify preferred build zones, the areas where you would like to place new pretreatment, biology, disinfection, and sludge assets. This gives the user more control over the final site arrangement.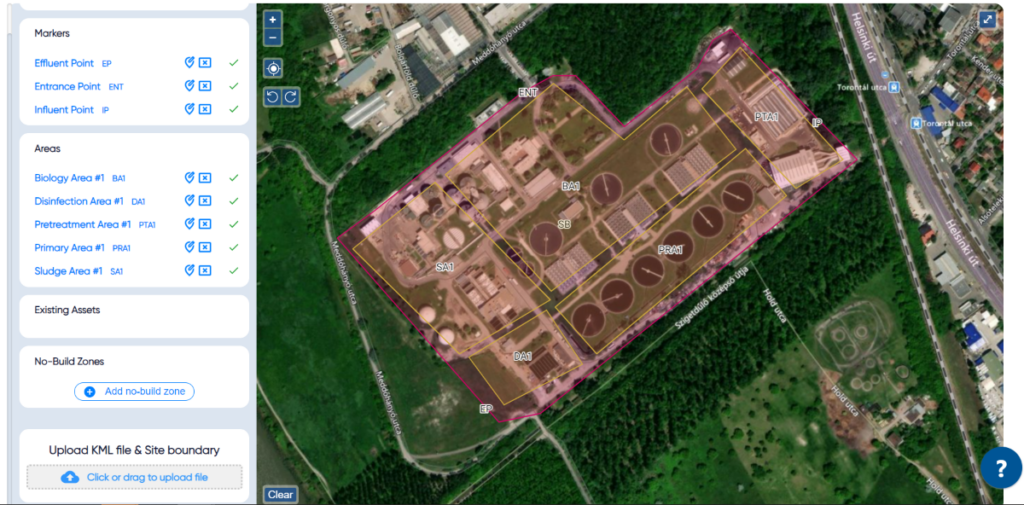 More flexible chemical dosing options available in TDG
TDG now allows users more flexibility in evaluating chemical dosing options, leading to more efficient designs for chemical phosphorus removal, and proper comparisons with Bio-P. Now, as a user, you have the ability to choose if you would like to dose before the primary clarifiers or not, and to control details about the dosing such as chemical type, concentration, density, TSS removal efficiency, and Dissolved orthophosphate setpoint. The impacts on water chemistry are then carried through the downstream process units. Designs generated from this point forward have these considerations integrated into the full engineering package, and you may also re-run your previous designs to leverage this new functionality.
Chemically Enhanced Primary Treatment (CEPT) has also been included in this update. CEPT will enable users to select a primary clarifier equipped with chemical dosing.
New sign in page
It's beautiful and it's still the TDG, not a phishing page. Go on and sign in to run a new design.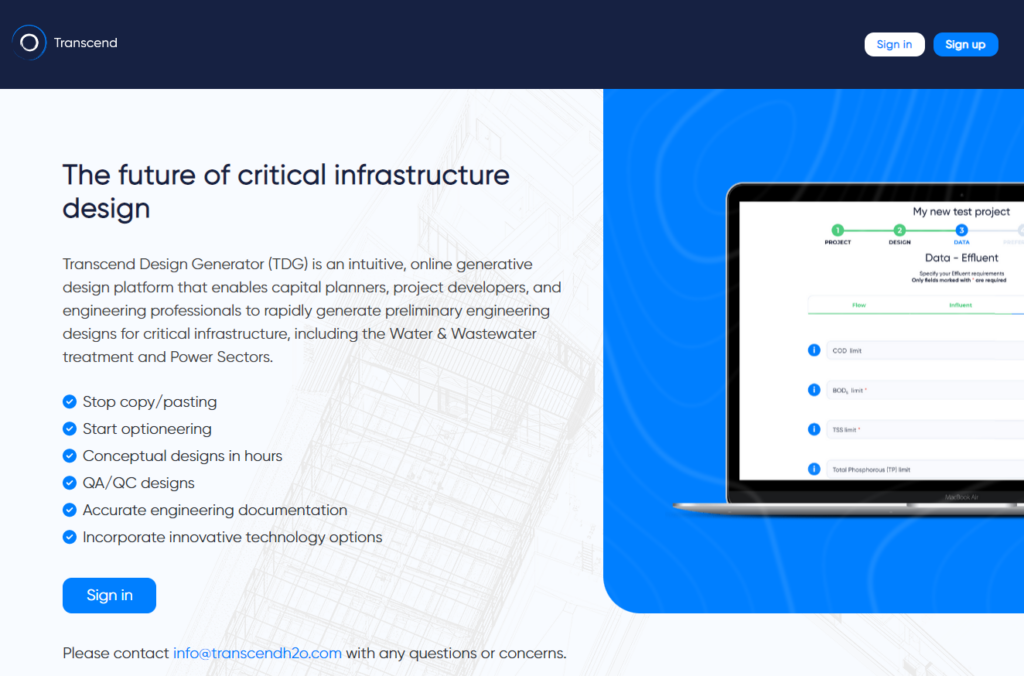 Stay tuned for more updates coming your way!