We are proud to announce that Transcend has successfully completed its first SOC 2 Type 2 audit, reinforcing our commitment to data security and privacy.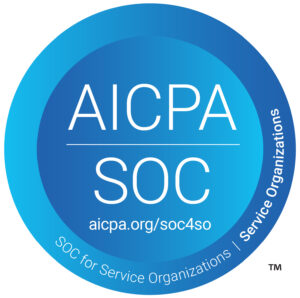 But what exactly is a SOC 2 Type 2 report and why is it important?
In simple terms, it is an external audit that evaluates how a company handles and safeguards customer data. It includes detailed information on the organization's security controls, based on their compliance with the Trust Services Criteria (TSC) of the American Institute of Certified Public Accountants (AICPA).
At Transcend, our users' privacy and security have always been our top priority. As we have grown rapidly in the past two years, the complexity of our customers' needs has also grown, and we have evolved to meet their needs. We became SOC2 compliant in August 2022, and we have been audited by a 3rd party since that time. The completion of the audit ensures that we continue to meet the highest standards of data security and compliance with SOC 2 Type 2 criteria.
It's not just a one-time accomplishment for us. We are committed to maintaining this high level of security and have implemented a yearly cadence of remaining compliant with SOC 2 requirements and re-acquiring the attestation.
Our Founder and CEO, Ari Raivetz, stated, "We're proud of the hard work our team has put into meeting the rigorous SOC 2 requirements. This audit underscores our commitment to security and data privacy and ensures that our customers can have complete confidence in our platform."
It's also worth noting that we could not have done it without the help of our partner, Systemfarmer. They took the lead throughout the process and their expertise in security and compliance were invaluable.
Andras Teglas, COO at Systemfarmer stated "Working with Transcend's team has been a truly enjoyable experience, and we are grateful for their commitment to information security. Thanks to the strong security-focused design of their IT systems, the SOC2 certification process was straightforward and seamless. We are proud to have been a part of this important milestone for the company."
We want to assure our customers that in day-to-day operations, nothing will change. However, in the background, our systems, controls, and policies now meet industry standards and will remain compliant and secure.
For more information on our security policies, please visit our Security page.
In conclusion, completing the SOC 2 Type 2 audit demonstrates Transcend's ongoing commitment to maintaining the highest standards of data security and compliance. Our team will continue to work hard to ensure that our users' data is always secure, and that they can trust us with their most sensitive information.