Transcend Software proudly announces that Transcend users can generate designs for wastewater facilities that treat industrial wastewater in Transcend Design Generator (TDG).
"The expansion of TDG to generate designs for industrial wastewater is an important step in our evolution," says Ari Raivetz, CEO of Transcend. "Initially TDG was built to focus on municipal wastewater designs, but industrial wastewater represents a substantial market opportunity and one that often employs recycling and moves faster than municipal.

With this expansion of TDG, we can now support companies that focus primarily on Industrial wastewater, and the industrial design arms of large engineering firms. We also work directly with industrial businesses that would like to evaluate multiple capital planning options as they consider how to deal with their industrial wastewater, both now and in future."
Any Transcend customer subscribing to the industrial module will have the ability to generate complete, ready-to-use preliminary engineering packages to treat industrial wastewater in a matter of hours, by giving just a few inputs to the Transcend Design Generator. The outputs include a Technical Description, PFD, Detailed P&ID, Equipment BOQ/BOM, Load List, Instrument List, I/O List, and 3D BIM Model w/ all civil drawings.
The Industrial version initially allows users to generate designs for specific industries, and more industries will be added over time as Transcend continues to assess market needs and configure TDG for new industrial applications cases.
How can users access this feature?
If your company has subscribed for this feature in advance, you can select the Industrial influent type when setting up a new project. (See image below.)
If you do not have Industrial design included in your subscription yet, please get in touch with your CSM or Sales Representative for more information on adding it to your subscription, or email us at subscriptions@transcendinfra.com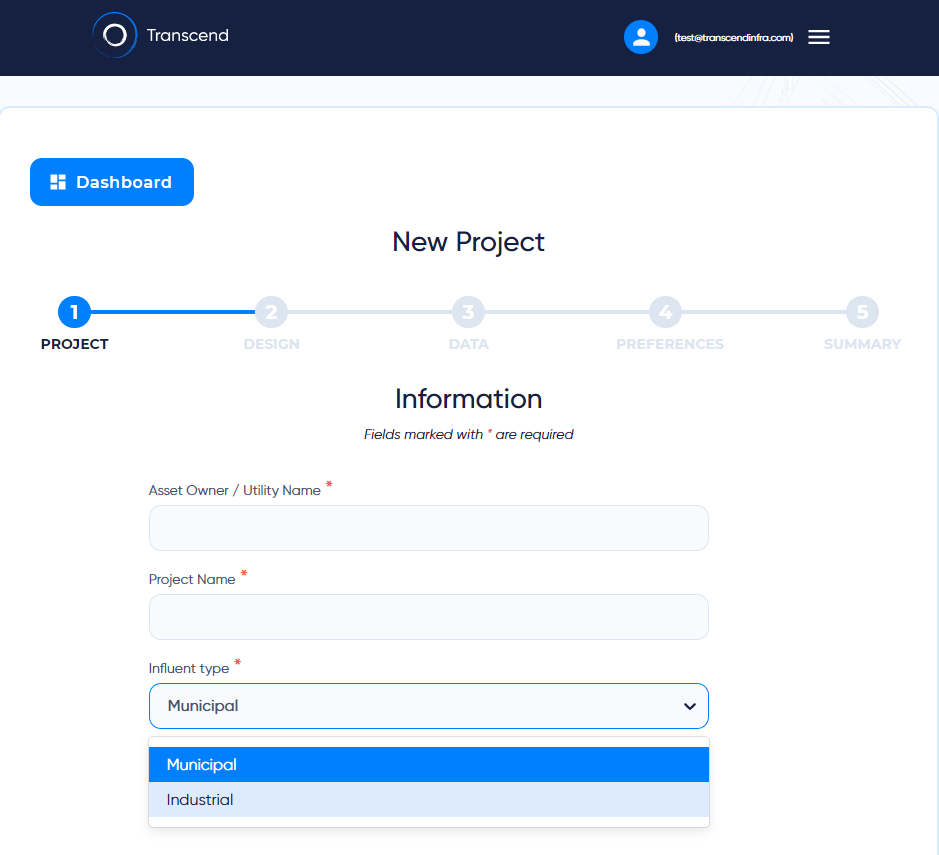 More new capabilities and updates are coming your way soon, follow us on LinkedIn to get all the news hot off the press!