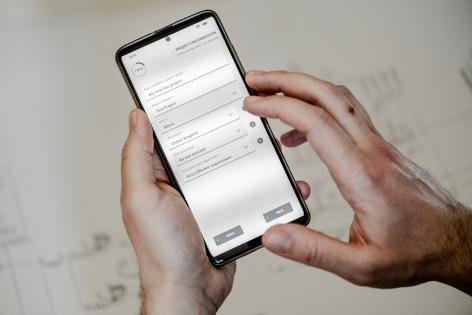 Greetings, weary, and probably thirsty traveler reading the September '22 developer update. We at Transcend are trying very hard to make the life of everybody on the water side much easier when it comes to designing treatment plants, especially at the start of projects.

This post is a new test of communicating what Transcend, and specifically the development team, is doing in upcoming weeks to improve our user experience and recap of some of the things we've done in recent past.
If you are a regular user to the Transcend Design Generator (TDG), you receive regular updates from our customer success team on all the small adjustments or even large updates we've made to the design tool – but you probably don't know some of the reasoning about the decisions we put into the system, and the logic behind why we are growing in certain directions.

In these update posts we also plan to talk about proposed developments that may not see the light of day… because this is really an R&D effort for new features – as it should be: we are Researching and Developing. This means that sometimes we research and find certain ideas are not the best, and we (try to 😊) have enough humility to admit that we were wrong.
How we're improving TDG
Many updates will be released in the near future, including:

A major update to the system regarding adding a different dosing point, not just before secondary clarification, but also before primary clarification as well. If you know anything about designing treatment plants, you know that this can change the whole biological simulation by a considerable amount, so we had to prepare with a larger overview around chemical phosphorus removal through the whole system, which will make it easier for introducing even more dosing points in the future.

Client specific developments (which we can't discuss in great detail), but let's just say, that we are figuring out how to make designs faster. For some specific solutions, these are already in place. We don't expect for specific large plants to have major speed changes, but we are planning to release something by early October, where designs for SBR plants are going to be minutes instead of an hour.
We are also working on major biological treatment updates in advance of WEFTEC, which we can't yet announce publicly. But if you have a chance to attend the conference later this year, catch up with the Transcend team there and they will show you the latest. If you can't attend the conference, follow us on LinkedIn to stay updated for posts like these as well as major press releases and announcements with some of our partners.

We spent a lot of effort earlier this year on providing more detailed documents on the mechanical side, better and more precise equipment selection, and we are on track to show a much more detailed process diagram on the proposed plants by the end of this year, including real equipment level details, with much better estimations for OPEX.
And finally, to really delight our civil engineering users, we are working on adding more detailed and accurate buildings, and even better-looking BIM models for our civil designs. We are already in a testing phase for a solution that will put greater options into the hands of the user, resulting in more optimal results through our optimization algorithm in arrangements.
Get in touch with our developers here if you'd like to hear more about our latest efforts, and follow us on LinkedIn for big announcements and job postings.
Get in touch with our developers here if you'd like to hear more about our latest efforts in helping automate the process of designing treatment plants, and follow us on LinkedIn for big announcements and job postings.
Catch you next month with more updates!

This post was written by Gabor Kovacs, Chief Platform Engineer